April 16th 2017
What is Sewisfaction? Well, apart from being one of the most beautiful fabric boutiques (yes I may be biased!), Sewisfaction was thought up to describe the feeling you get when sewing makes you happy. You know those times when something goes so right you almost give yourself a fist bump and sit there with a big smile on your face? Sewisfaction!
Here are my personal top 10 Sewisfaction inducing moments;
Cutting a pattern straight from the envelope and having it fit really well first time.
This is probably the rarest form of Sewisfaction as it sadly so rarely happens, but when it does it has me doing a little happy dance of relief and delight!
Fabric intoxication
You see a fabric and fall in love with it instantly. You can't stop looking at it and stroking it whilst simultaneously dreaming of all the things it could become but still appreciating it just as it is now. I can't be the only person who finds themselves with a quickening pulse and a compulsion to keep hold of my latest joyous fabric find?
When your garments look almost as nice on the inside
That little feeling of pleasure when the inside looks as professional as the outside. Be it fully lined, bound or French seams or even coordinating overlocker threads, it's hard not to feel pretty smug every time you see this – see it was worth all the swearing and unpicking!
Finally finishing the hem of that full circle skirt
The one that seams to go on, and on and on…! Boy does it feel good when you finally cut your threads and can admire your handiwork. The labour of love was worth it for all the skirt swishing potential.
Playing with your latest sewing gadget
Whether it's a beautiful pair of scissors, some tactile pattern weights, pretty new pins, swanky threads or a whizzy new gadget, we're so lucky to have a hobby that comes with so many lovely accessories! Haberdashery makes me almost as happy as fabric, be it because it's something lovely to look at, super useful or even better – both!
Enjoying the sounds of sewing
I maybe alone in this but there are so many sounds in sewing that make me happy! The bleeps and clicks as my sewing machine turns on, the satisfying snip of the auto-thread cutter. One of my favourite sounds is of scissors cutting fabric, it always takes me back to memories of my Nan. Controversially I also love the loud clanking of the overlocker as you whizz up and down, there's something very industrial and satisfying about it!
Making sewing friends
I've been lucky enough to meet some wonderful sewing friends, and have made many more online thanks to the wonders of social media. It always give me a great feeling of Sewisfaction when I get to chat and interact with other like-minded sewists.
No more hideous changing rooms
Some of the most soul destroying moments have been spent in high street changing rooms, cursing clothes that don't fit in the right places or do fit but feel like they're made from nasty synthetic probably highly flammable fabric. Or that feeling of angst when they do fit, they do feel good but the price-tag is going to make your credit card cry. I can't remember the last time I had to go through this nightmare though, now I decide what I want to sew, choose lovely fabric and make it in my size.
A me-made washing line
Looking out the window at a washing line full of me-made clothes is probably the best thing about doing the washing! It seems a lot more enjoyable to hang out the washing nowadays.
Where did you get your dress from?
Possibly the best Sewisfaction inducing moment ever! When someone asks you where you got your dress because they love it, and you can say those fabulous words "I made it myself"!
These are some of my favourites, but there are so many more. Do let me know what your favourite feelings of Sewisfaction are, I'd love to hear.
Happy Sewing!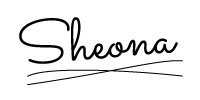 PS If you haven't started sewing yet but are itching to get started why not check out one of our beginner sewing classes?